By Sue Papadoulis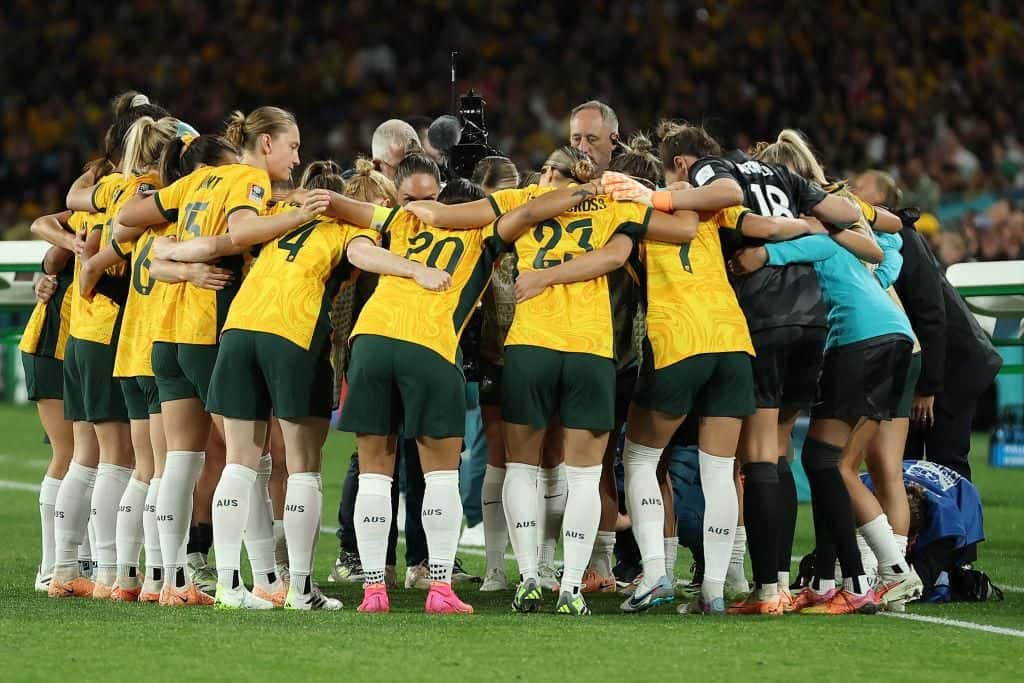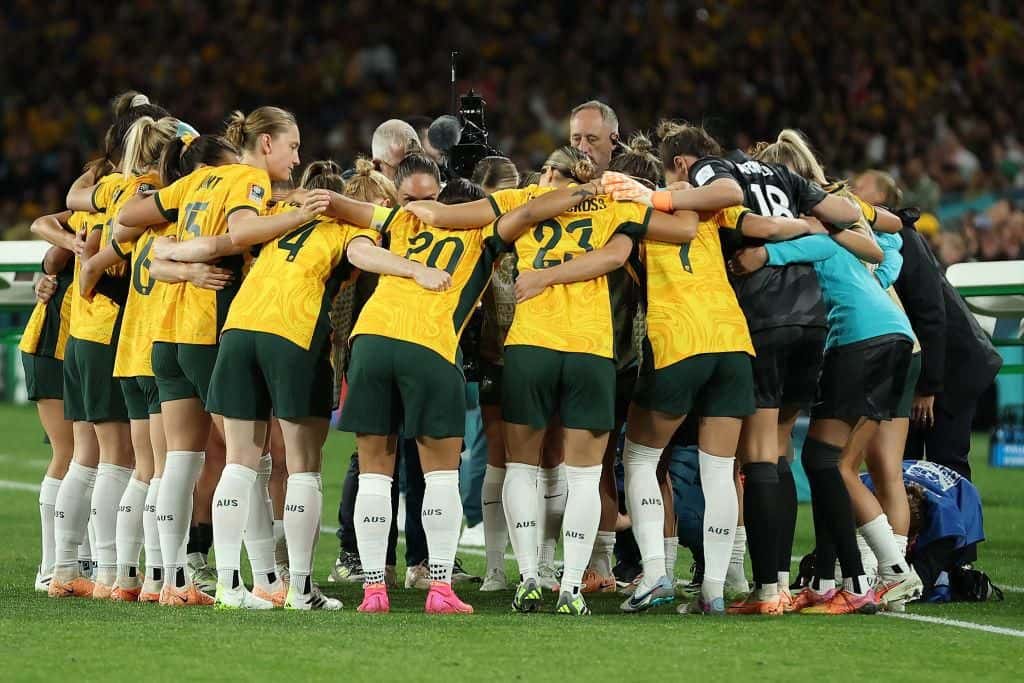 Image: GettyImages-1618406104
Of everything that has been said about the Matildas, the message I'm most enamoured with comes from coach Tony Gustavsson – the Matildas are in touch with their 'why'.
Their 'why' is not about winning. It is to INSPIRE and UNITE a nation. This is a brand of football we have never seen before (nor in any sport for that matter) and it has connected with the audience in a deeply impactful way.
These values place a greater emphasis on playing as a team, loyalty to their teammates, trust in themselves and each other, connection with the fans and playing with joy.
It is the embodiment of a more values-based and female way of operating, with compassion, empathy and from the heart.
When the Matildas regrouped before the penalty shootout in the legendary quarter-final game against France, Gustavsson welcomed them with a smile and helped them relax. This was in stark contrast to the French coach who aggressively shouted at his players, perhaps trying to raise the energy.
There are many lessons for business and government in the Matilda phenomenon.
The impact of the Matildas on women's sport, the game of football, and the cultural identity of Australia could not have been bigger – even if they won the World Cup.
I firmly believe winning would not have made a difference to the successful outcome and massive impact on sport and our culture – where viewership numbers were into the stratosphere and families are loving elite sport, regardless of gender.
If anything, the Matildas losing the semi-final has only made us more proud as a country. The team played with dignity, stayed true to their values – and this meant even more than winning.
I can't help but find alignment to a movement close to my heart – purpose in business, where companies are a force for good and drive profit through purpose.
As Carolyn Butler-Madden said in her book For Love and Money… "I'm talking about purpose as the beating heart of an organisation. Inspiring and energising its people, shaping its culture, creating collaboration opportunities with partners, building movements of change through its marketing, driving innovation and creating meaningful impact that stakeholders feel proud about and ultimately creating strong, resilient and human businesses for the twenty-first century."
Carolyn says, "If your brand doesn't have a compelling brand proposition, then it doesn't stand for anything in the hearts and minds of consumers. As a result, there's little reason for consumers to choose your brand over your competitors."
All this at a time when governments and other sporting codes like NRL, AFL and tennis struggle with allegations of sexual assault, drug use and public meltdowns.
Gustavsson has spoken a lot about the Matildas' mental strength, and that it is supported by the team dynamics and living and breathing their values. Their 'why' is at the centre of who they are and how they play the game.
There are lessons for us all in what the Matildas are bringing to our culture – not just for sport.